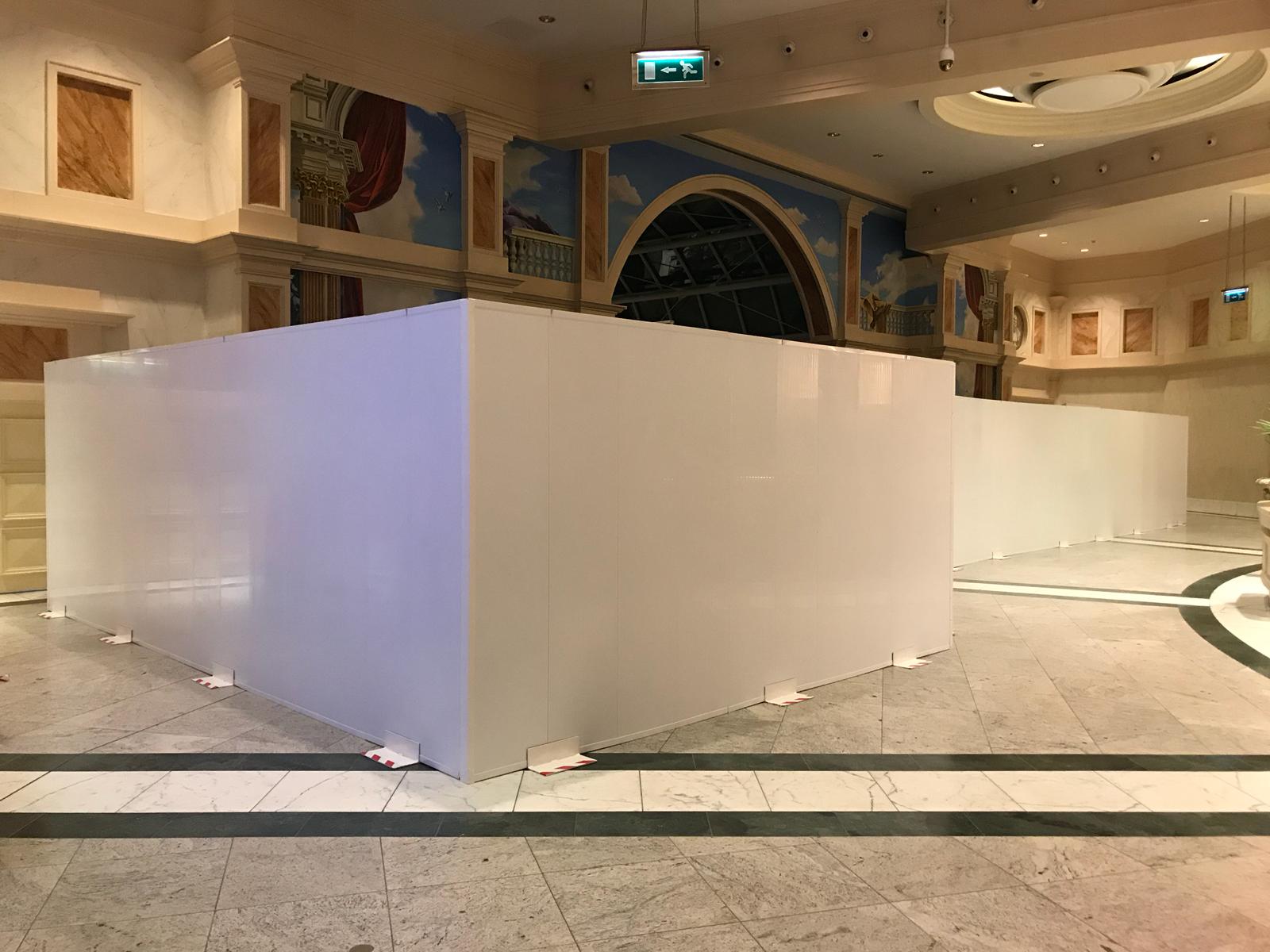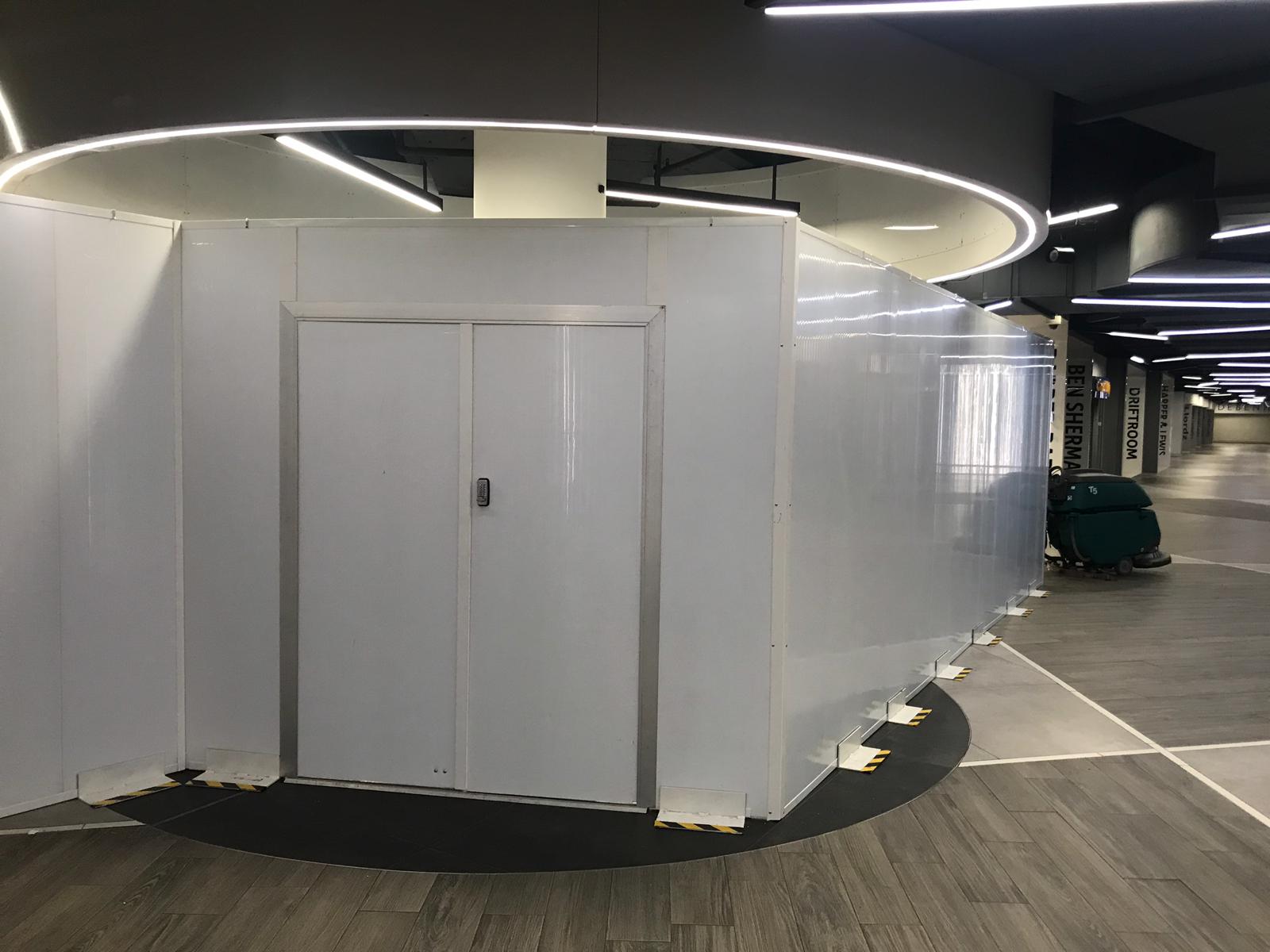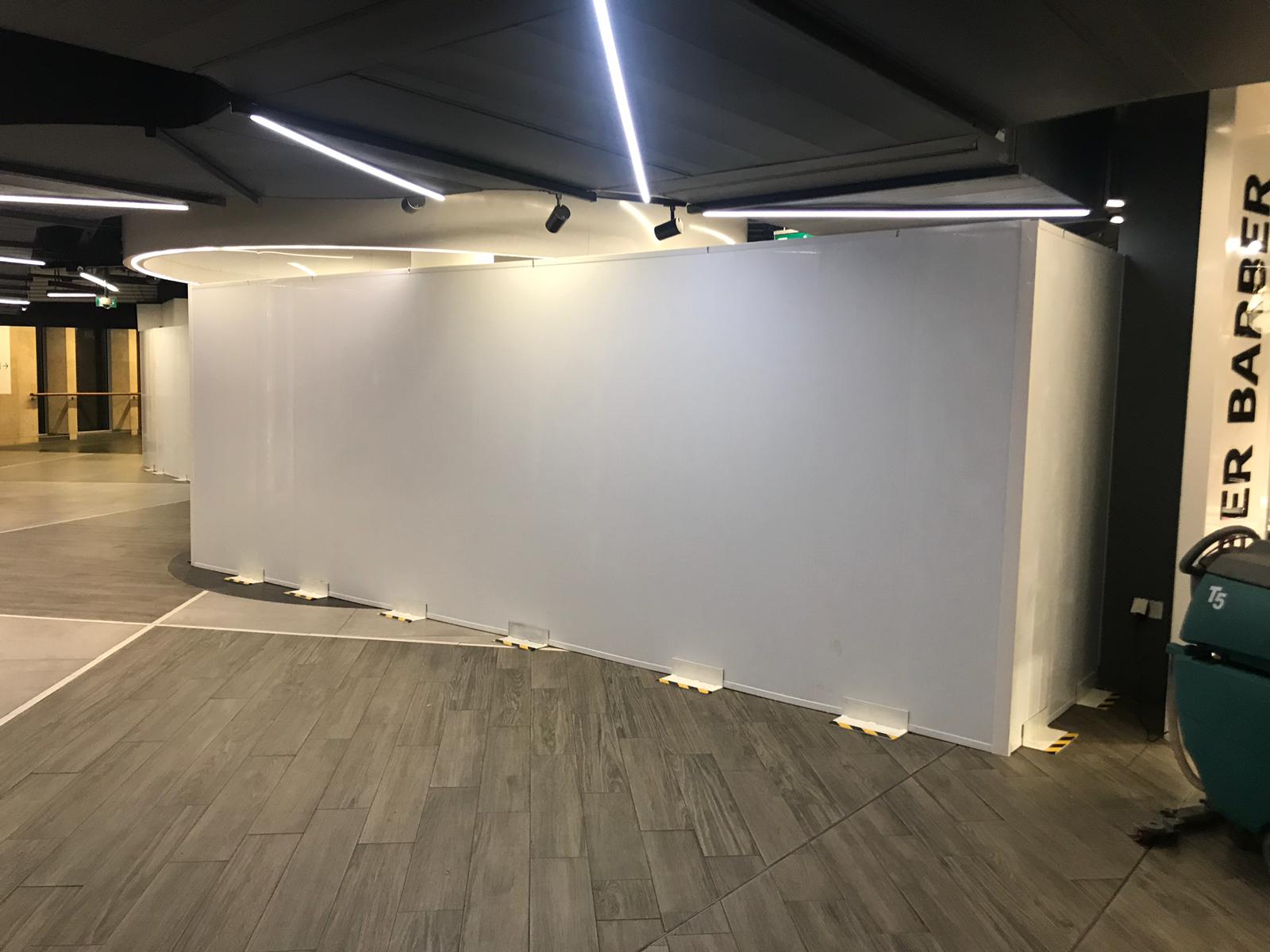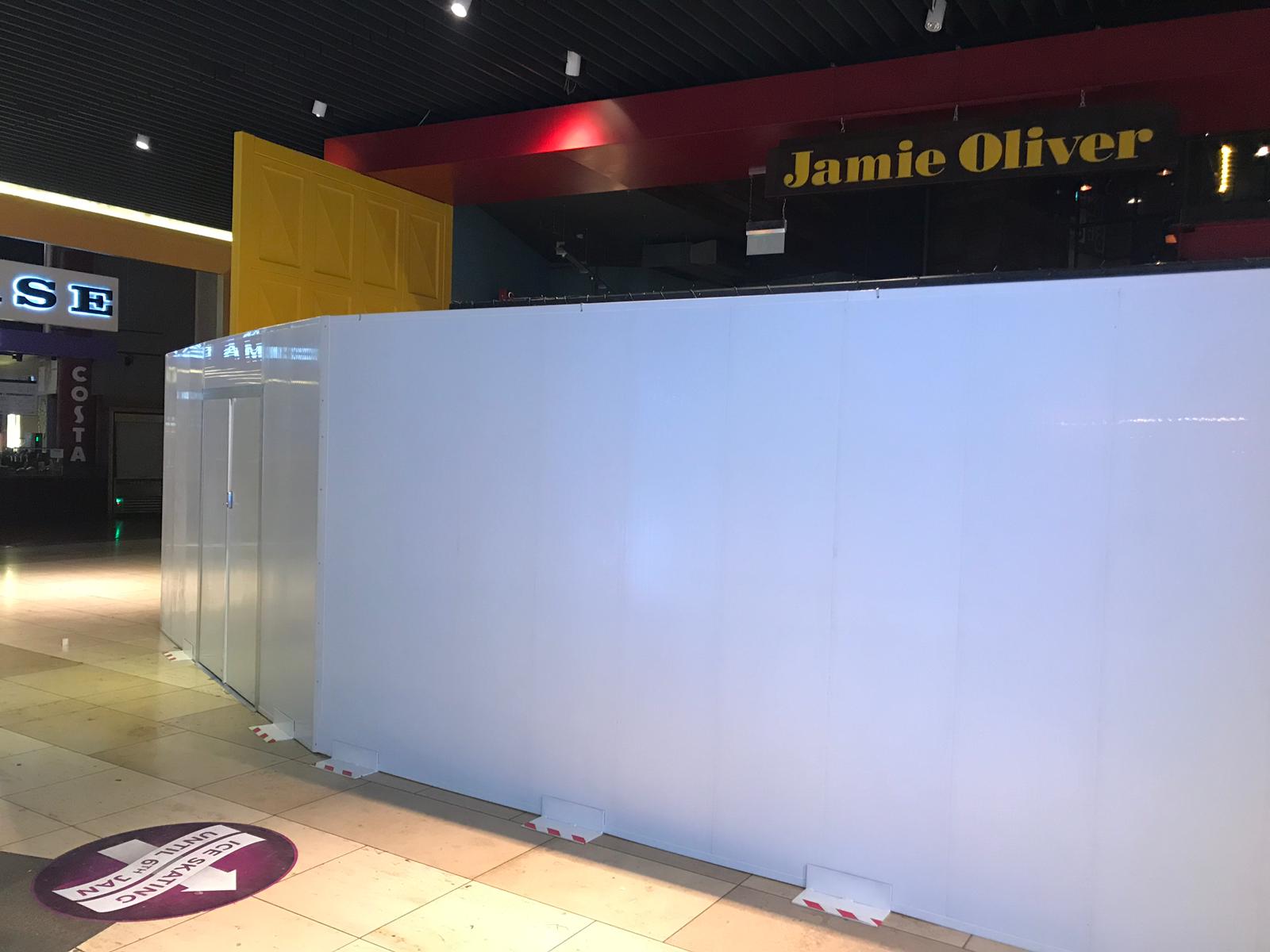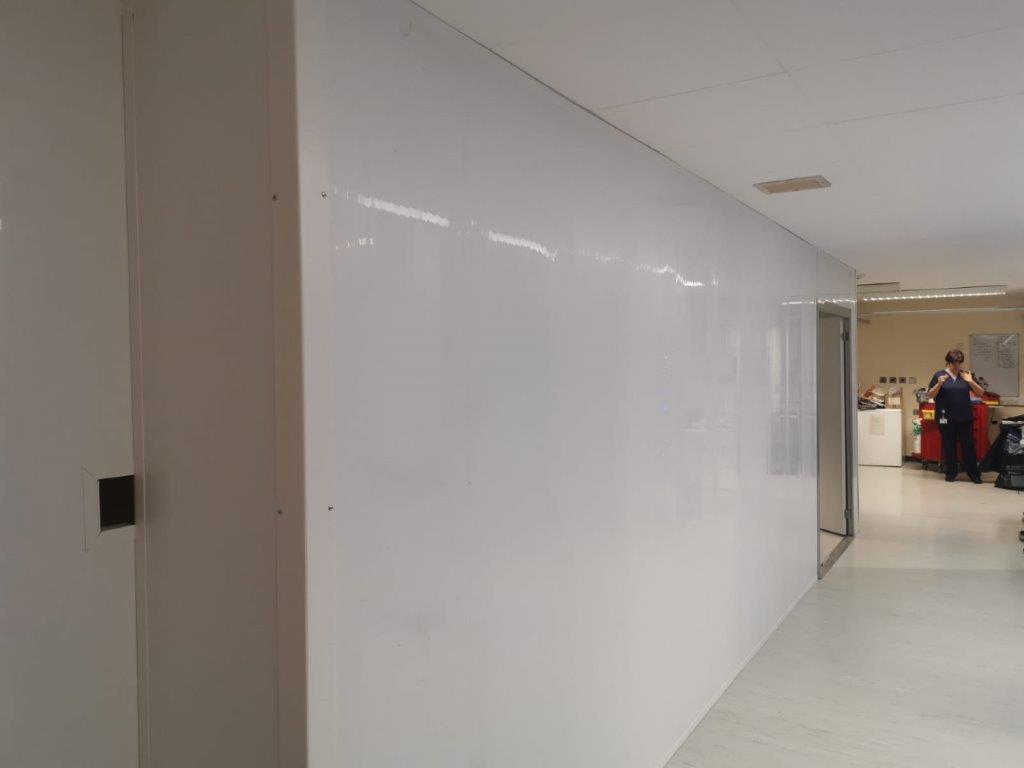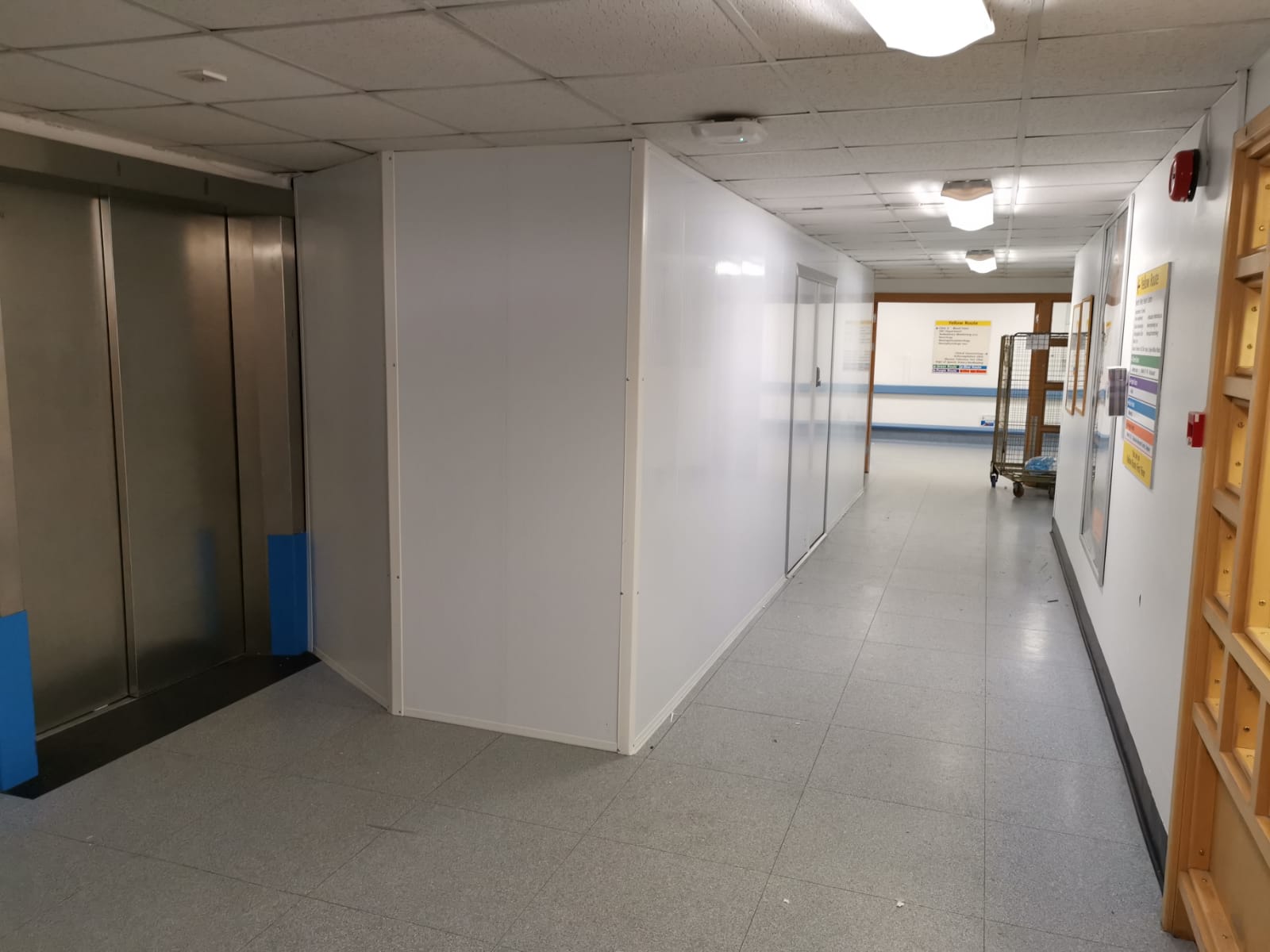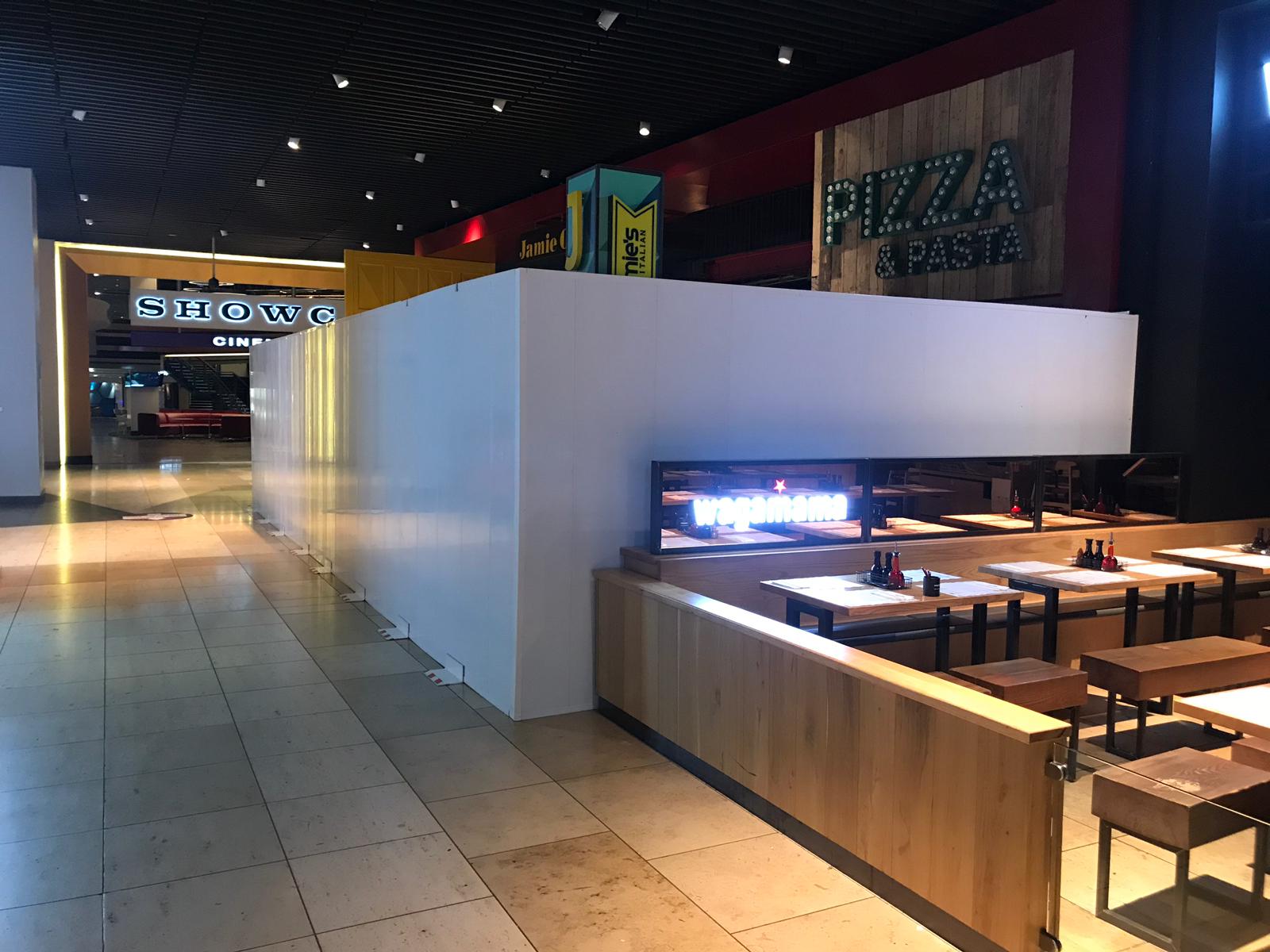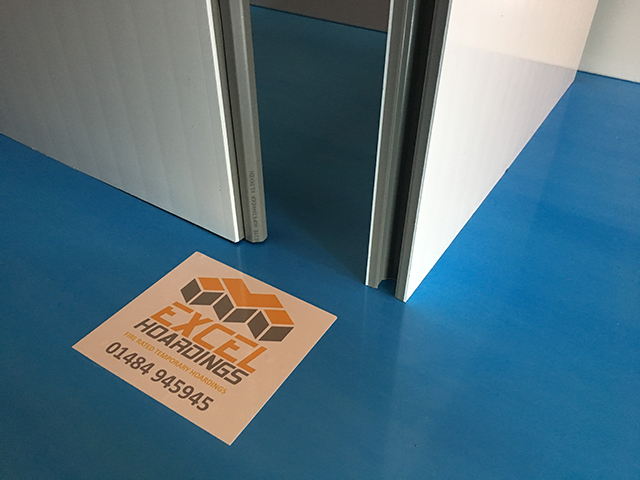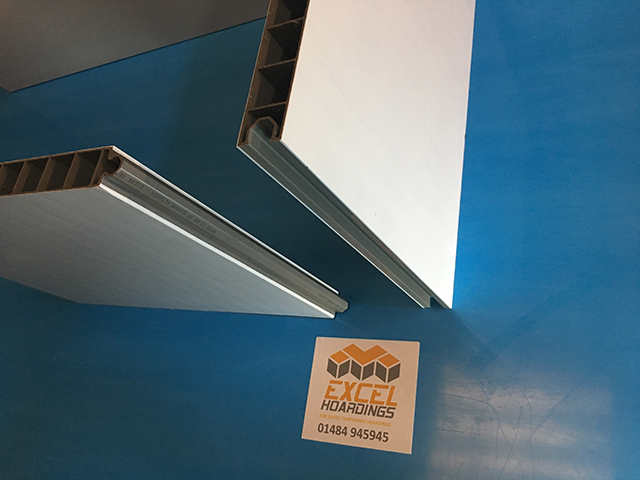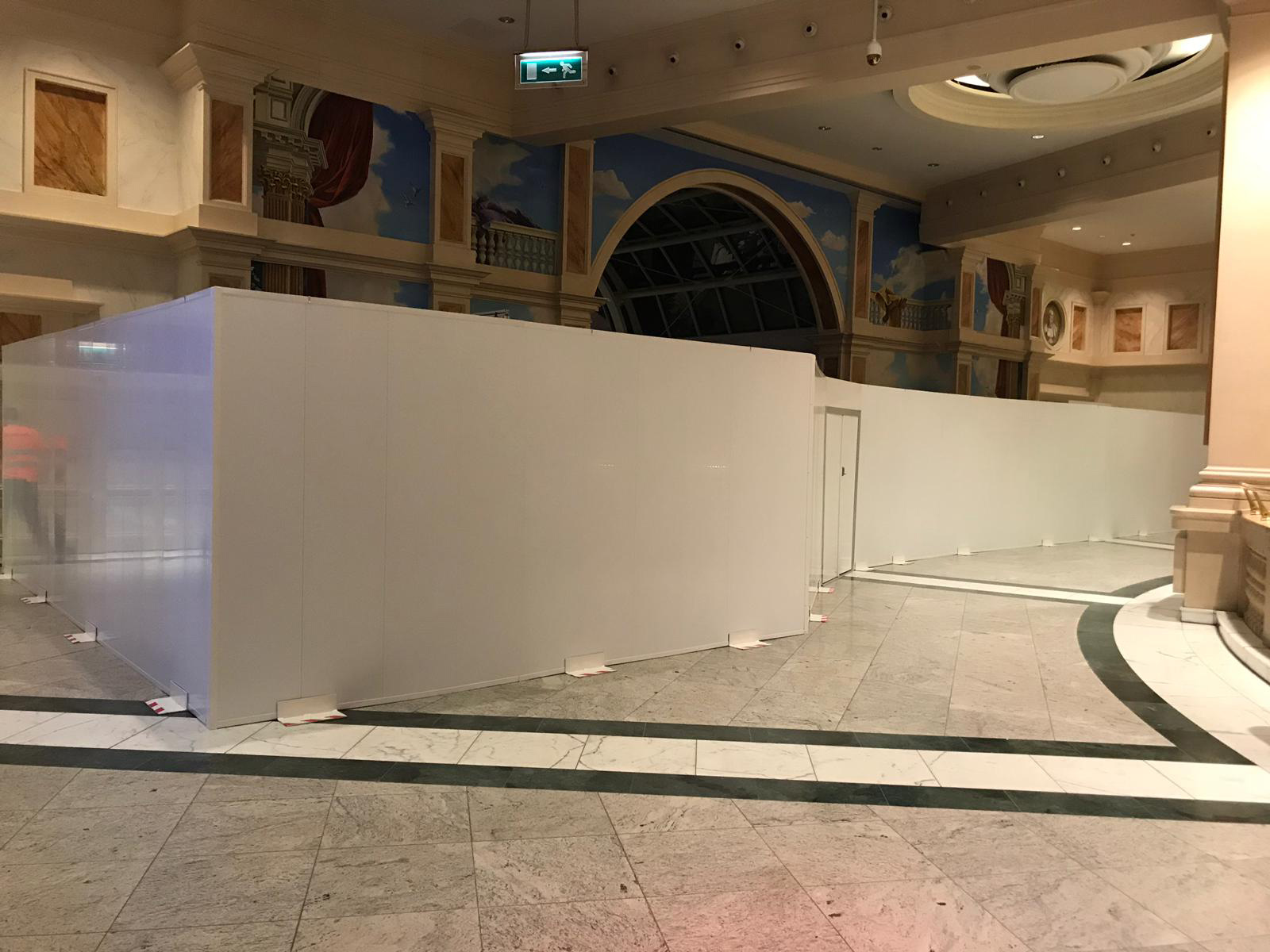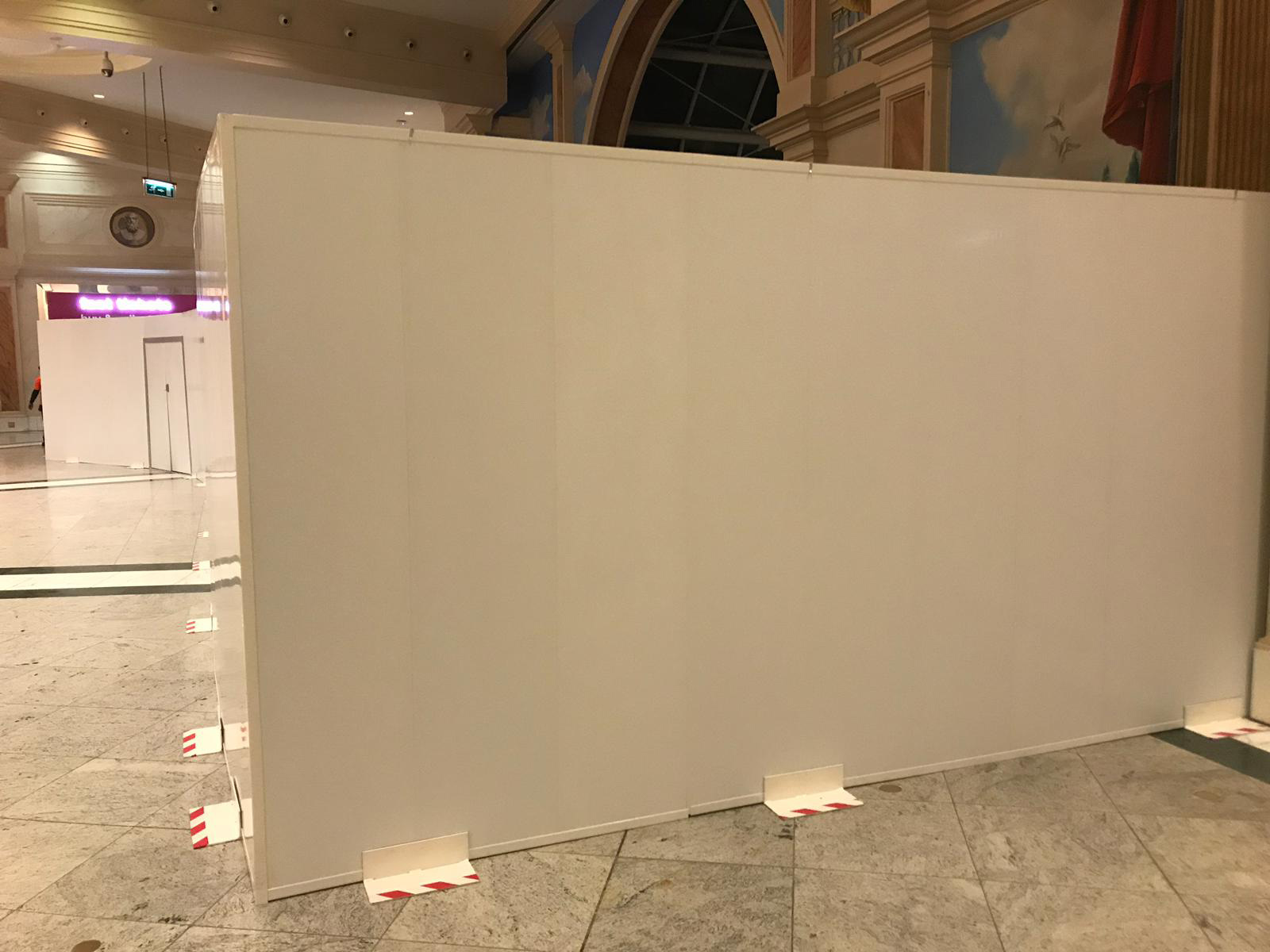 RAPID INSTALLATION – the interlinking panels are easy to assemble
STABLE & SAFE – self-supporting with strong fabricated steel supports
RE-LOCATABLE – can be re-sited quickly, ideal for phased projects
RE-USABLE – no damage means you can use again and cut costs
ATTRACTIVE FINISH – smooth surface maintains a professional brand identity
HYGIENIC – wipe clean panels are ideal for food areas/restaurants/hospitals
FLEXIBLE MODULAR SYSTEM – perfect corners, integral doors, recesses.
ROBUST – high impact resistance, yet light to handle
BUY OR LEASE OPTION – why buy if your need is temporary?
SAFETY – we supply full risk assessment method statements for  our installations
100% RECYCLABLE – panels can be 100% recycled at the end of their usable life
COST-EFFECTIVE – several re-uses lower lifetime costs
EASY TO TRANSPORT – lightweight panels fit into a van or pick-up truck, reducing environmental damage.
A range of matching doors and trims are available to hire or buy to give your project a eye pleasing touch