Excel Hoardings have over 45 years' experience working with hoarding solutions. Our proud team are very experienced in the building of temporary fire hoardings that meet a number of specific requirements.
Our sustainable hoarding systems are suitable for securing external access to site and internal refurbishment work in shopping centres or supermarkets.
Our hoarding systems will stand up to the test of time and will not splinter, shatter or pierce on impact. Sharp edges will not endanger customers so you can be assured that your health and safety records remains intact.
Our hoarding systems are very cost effective and deliver a solution that will provide quality and value for the entirety of your project. Contact us today for a quality quote that will fit your budget.
Temporary Fire Hoardings
Heavy Duty Fire-Rated Hoardings
Bespoke Hoardings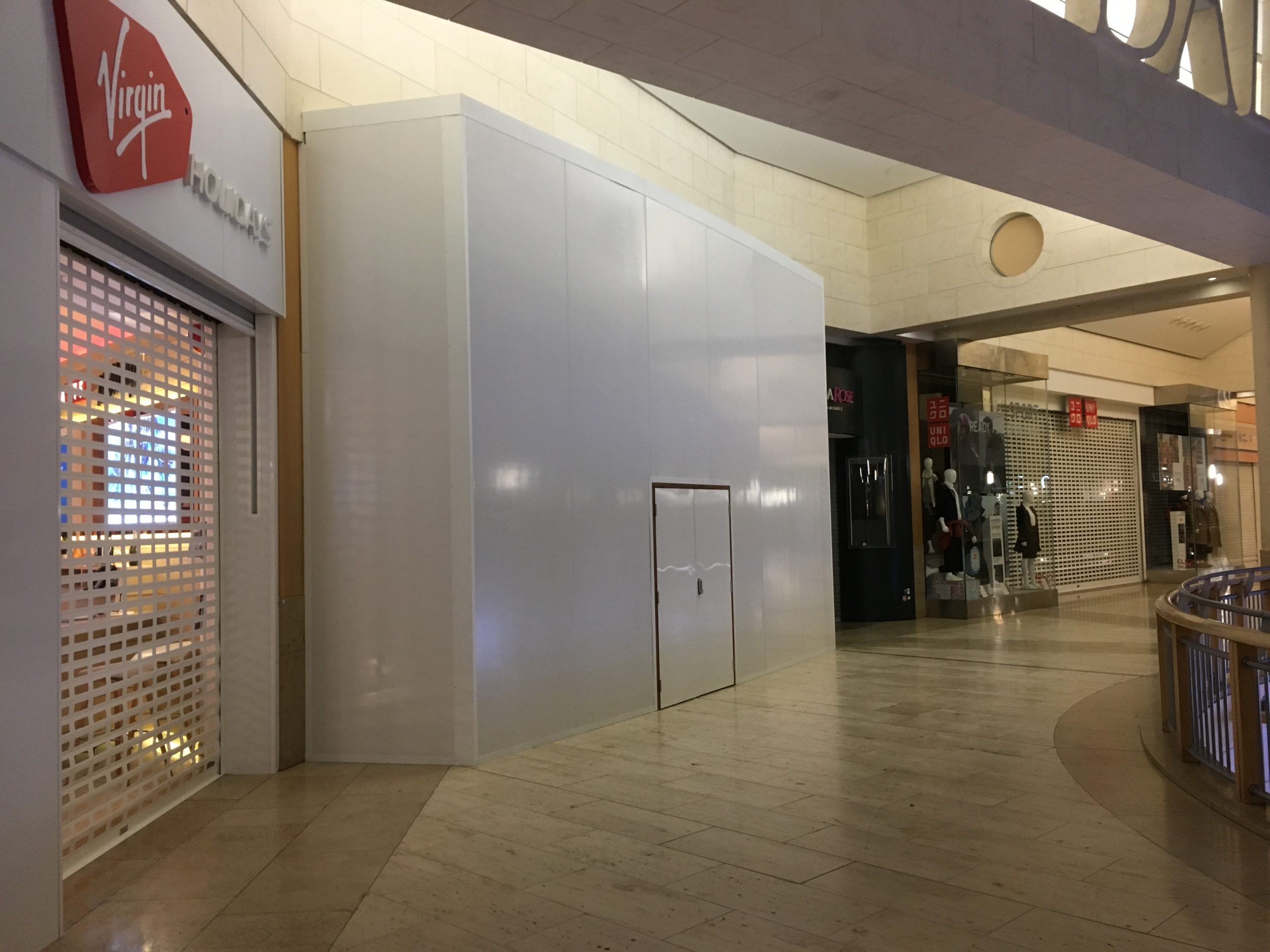 Our history here at Excel developed from our ability to construct!
And our expertise comes from that ability combined with the food industry environment.
We've fitted hygienic cladding and fire rated composite panels from the east to the west and the north to the south and everywhere inbetween of the Great British Isles.
From a stand alone chiller in a car park to a complete food production facility from scratch in composite panels including walk on ceilings, sealed personel doors, crash doors and food safe windows to match!
We've worked for some of the best hygienic cladding and composite panel construction companys in the uk while gaining our 45 years experience in this line of work.
That's where our expertise comes in, to use a product designed for the food industry adapt it and turn it into the best hoardings the uk has ever seen.
We can even build you a full site safe temporary welfare facilities block including office space, canteen, drying room, etc for your workforce as your project moves along.
We know theres a huge market for foodsafe environments so we also set up our Cladding Depot website where you can buy a multitude of cladding products to fit yourself on your own cladding projects.
Our panelwork installations can be used in a variety of fields from standard kitchens to giant waste processing plants, with a full set of envirodoors to match the clients specification, crash doors, personel doors, pallet width sliding chiller doors to huge fork truck safe sliding chiller doors.
If its something you require building in insulated composite panels or a complete fit out of food safe areas with our superb anti-microbial cladding sheets then get in touch.
We offer a full service from from start to finish to create your perfect food safe environment at an extremely competitive price So much so that you'll be a customer for life!